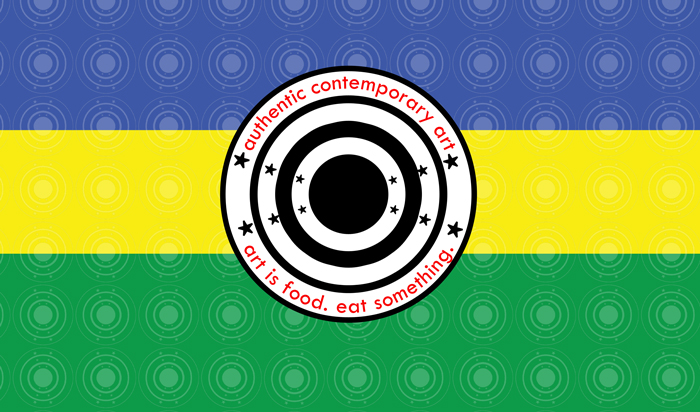 Authentic Contemporary Art is a project that explores the hype of contemporary art. The project is a response to art critics Sarah Thornton and Dave Hickey announcing that they weren't going to write about the art world any more. (You can read my response and link to their articles here.)
The project exists in three forms: a logo & branding; an installation concept; and art products. Authentic Contemporary Art is designed to be configured and reconfigured depending on the space. It was released as a FRESH NUMBER item in fall 2012. Art products include a pack of propaganda and Six Cans of Authentic Contemporary Art.
The idea of the piece is to hype through decoration and propaganda the idea of authentic contemporary art without there actually being any art, or, in the case of the installation, where the art is so overshadowed by the presentation and marketing that it is lost.